Attitude to learning
The assessment and evaluation of your work is a very important part of the learning process. We assess your work frequently and this is used for reporting and discussing progress with you and your parents and for teachers to plan your learning.

Students in all years are given annual reports which describe their progress in all areas of study. Each term you and your parents will either receive a written summary of your progress. One of these will be a full written report which will include advice and targets for improvement. You and your parents will also be invited to meet your form tutor at the start of the year and your subject teachers later on to discuss your progress.

We use an online reporting system called the Go4Schools. This allows parents to view our latest information on their children. It includes summaries of attendance, achievements, behaviour issues, homework, latest assessments and a copy of child's timetable.

We are always pleased to discuss your progress with your parents – a phone call or email is all that is needed to make an appointment.
At the end of each term Woodbrook Vale publishes a report which informs you of your child's attainment. It also shows you their "Attitude to Learning" for each subject. This is provided as a letter between A* and E. The grid below sums up what the grade means and how a student can improve their performance in school.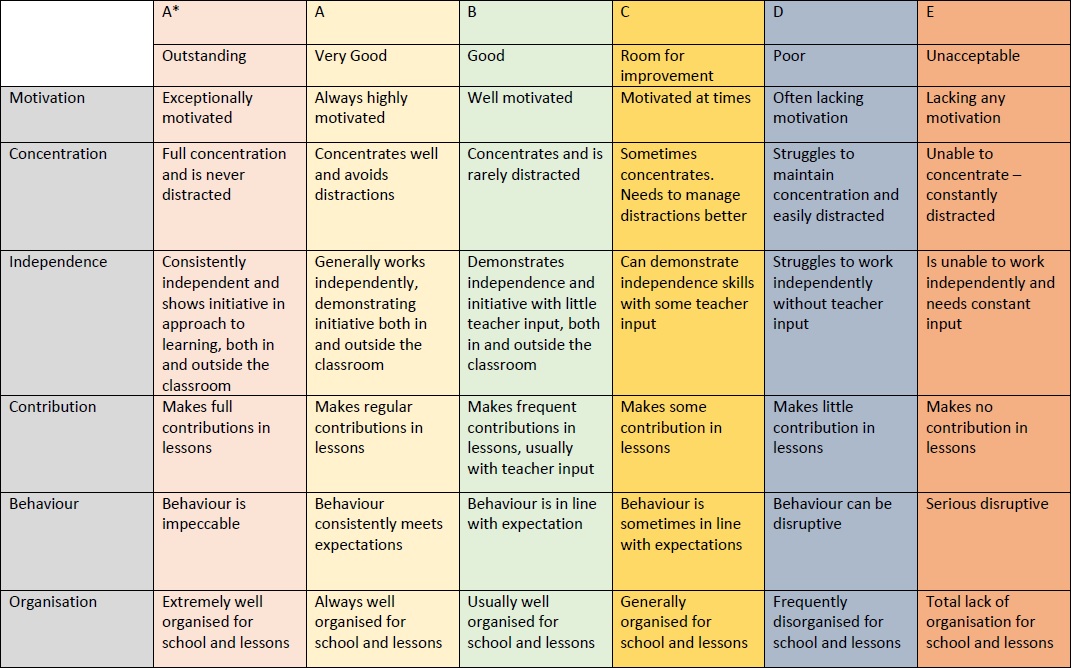 To download a copy of this table click here.